About Us
At PC Physiotherapy in Milton Keynes our primary aim is to strive to optimise and accelerate your recovery. We only utilise treatments that have been PROVEN to be effective for your specific needs. We also recognise that time is important to gain a thorough understanding of your problem and your concerns, and we firmly believe in honest and ethical professionalism that will not be compromised.
All of our physiotherapists are chartered which means they are members of the Chartered Society of Physiotherapy. As a condition of membership, individuals agree to adhere to the CSP's Rules of Professional Conduct, are expected to meet the CSP Standards of Physiotherapy Practice and have to undergo Continued Professional Development the same way as a doctor or nurse. All our physiotherapists are also registered with the Healthcare Professionals Council (HPC).
We also have Sports Therapists and Sports Massage Therapists who offer hands on therapy as well as providing individual training programmes to suit the needs of the individual.
Meet the team
Lead Physiotherapist Profile
Paul Collins MSc MCSP MAACP (Clinical Director/Lead Physiotherapist)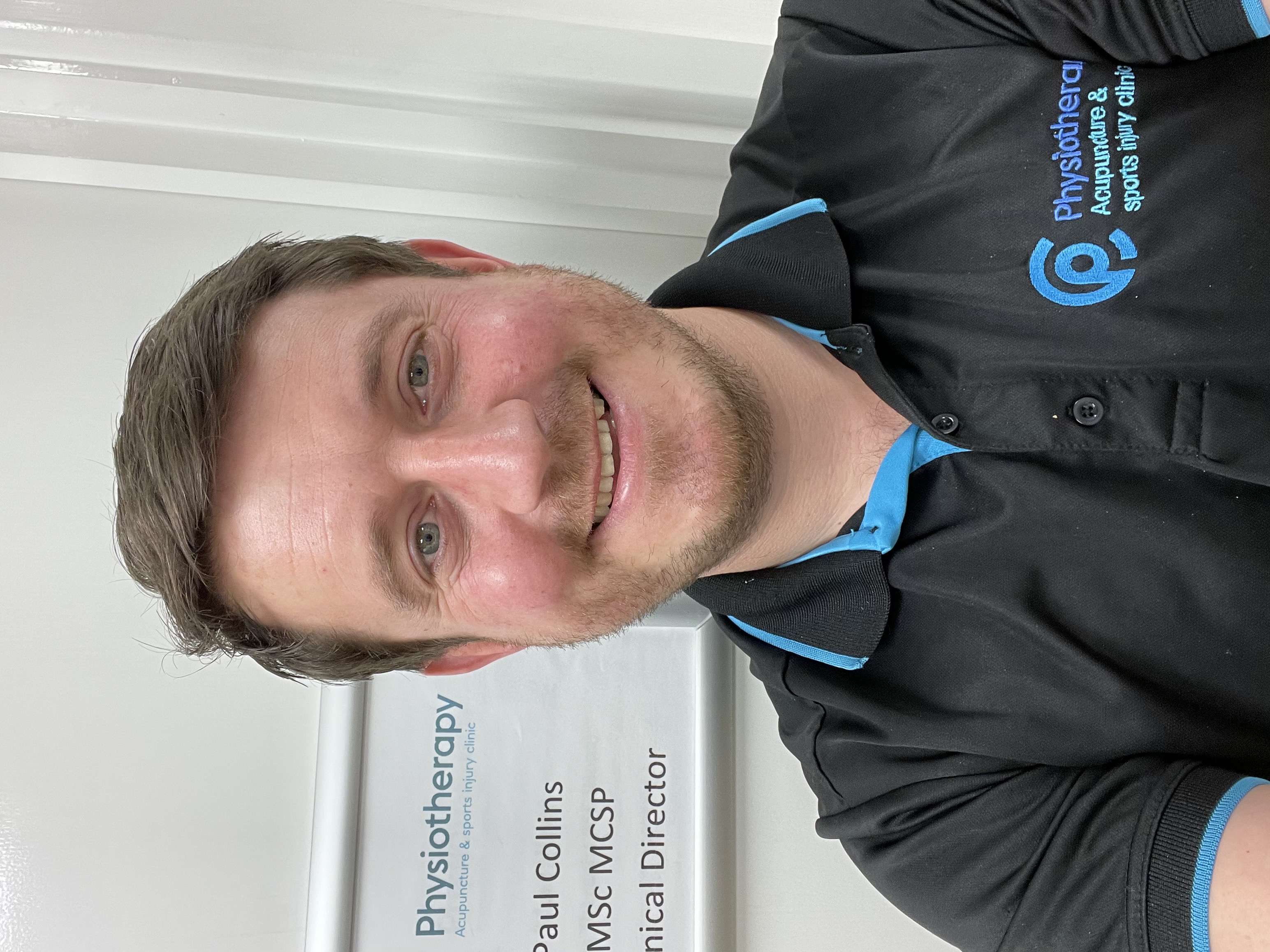 Paul Collins studied Physiotherapy at the University of Brighton, acquiring a Masters Degree in Rehabilitation Science in 2002. Previously he studied Sports Coaching and Exercise Science at Manchester Metropolitan University, graduating in 2000.
Paul worked previously in professional sport for 4 years with Milton Keynes Dons Football club, treating elite Juniors and First Team players.
Paul then was Lead Physiotherapist at Blakelands Treatment Centre with Ramsey Healthcare for 2 years focussing on Orthopaedic conditions of the Foot, Hip, knee, Spine and shoulder.
Paul Now specialises in the management of all musculoskeletal conditions.
Specific Interests include:-
Football Injuries
Golf Injuries and Conditioning
Lower limb biomechanics and Injury prevention through orthotic prescription
Acupuncture
Manipulation
Back pain and sciatica
Paul's hobbies include Golf, Gym, Running and Football. Appointments can be booked with Paul in Milton Keynes on, Tuesdays, Wednesdays or in Bedford on a Monday and Thursdays, and Friday.
Ben Gibson MSc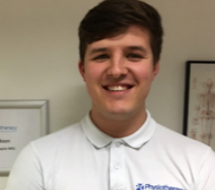 Ben Gibson studied Sports Therapy at the University of Northampton in which he gained a BSc Honours degree in 2014 before gaining his Masters Degree in 2015.
Ben started working for PC Physiotherapy in September 2016.
Ben has had previous experience at Northampton Town Football Club along side the first team physiotherapist and the youth team physiotherapist. During his Masters Degree, Ben was also the Kettering Science Academy under 18's Sports Therapist. Staying within the sport, Ben is now the head first team Sports Therapist at Wellingborough Town Football Club. Working at WTFC, Ben not only provides pitch-side Sports Therapy, but also pre/rehabilitation along with running fitness training sessions.
In Ben's spare time, he enjoys working hard at the gym and playing football
Interests...
Sports Massage
Mobilisations/ Manipulations Rehabilitation
Personal Training
Strength and Conditioning
Mohamed Jallow – Sports Therapist BSc (Hons)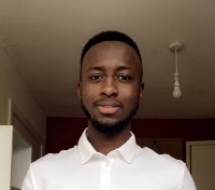 Mohamed or Mo as he prefers to be known graduated from the university of Bedfordshire in July 2018 and is the latest member to join the PC team.
Whilst at university Mo took part in various events such as London Marathon, MK Dons Ladies day and doing placement work at the university sports clinic. He was also part of the sports therapy team who were responsible for looking after the university rugby team when it came to helping them with injury prevention and providing rehabilitation, and he also did some work with the university basketball team during events like varsity throughout my time at university.
Mo specialises more on the lower body and has a keen interest in rehabilitation, sports Massage, pre event preparations, K-Taping and mobilisation .
Gabriela MSc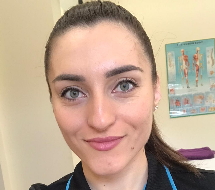 Gabriela studied for three years Physiotherapy and Special Motricity at the University of Oradea in Romania, graduating in 2016 . Gabriela then went on to study for two more years acquiring a master's degree in Physiotherapy in Functional Rehabilitation in 2018 at the very same university.
She worked as a volunteer at a rehabilitation hospital in Baile Felix, Romania working alongside a senior physiotherapist dealing with different type of injuries from easy to the very complicated.
She is also accredited in Deep Tissue, Swedish, lymphatic drainage and Reflexology massage work.
In her free time she likes walking, and playing volleyball.
Diana Rusu MSc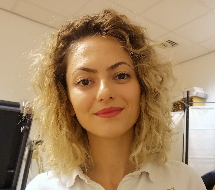 Diana Rusu studied Physiotherapy at the University "A.I.Cuza" of Iasi, Romanian, in which she gained a degree in 2014 before gaining her Masters Degree in 2015. Diana worked previously in professional sport for 1 year with Romanian Federation of Volleyball, treating elite,Juniors and First Team players. Aquatic Physiotherapy was her focus for 2 years rehabilitating a wide range of musculoskeletal conditions. Diana is fully accredited in Swedish, Deep Tissue and Reflexology Massage.
Licensed to practice by the British Complementary Medicine Association. Diana is a member of the APNT.
In Diana's free time she enjoys swimming, climbing and gymnastics.
Josh Brawn Sports Therapist
Affiliated by Teesside University, Josh graduated from Newcastle College in 2015 with a BSc Honours Degree in Sports Therapy.
Josh started working for PC Physiotherapy in January 2017.
With experience in working with elite athletes josh has treated a wide range of injuries. Through his placement whilst studying, josh has also worked alongside physiotherapist's assisting in the rehabilitation of stroke survivors. This is something josh is keen to become qualified in, in the near future.
Sports Massage
Mobilisations
Electrotherapy
Rehabilitation
Interests include Football, Tennis, Golf and Basketball. Josh is also a keen and experienced musician.
Carrie Faulkner-Eley Practice Manager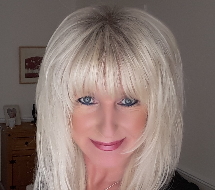 Carrie is our Practice Manager and manages all of the administration side across all of four clinics within the organisation.
With over 14 years of experience working within the Healthcare Sector. Carrie has a great understanding of the Medical Legal Work that PC Physiotherapy undertake for various large companies as well as being very knowledgeable in dealing with the Private Healthcare sector such as BUPA and AXA.
Carrie also manages the finances, deals with any financial queries, and is the person to call if you have any queries. Carrie is always at the end of the phone and ready to help.
Claire Collins Head of Customer Relations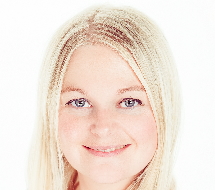 Claire joined us in 2017 as Head of Customer relations at PC Physiotherapy Limited.
As a vital member of our team Claire collates service feedback and ensures that the service provided to everyone attending our clinics is of the highest standard.
From the moment you realise that PC Physiotherapy, Acupuncture and Sports Injury Clinics can help you we ensure all communication whether it be over the phone, via email and face to face is outstanding in the field.
Claire acts also behind the scenes liaising with new clients in the public and also with larger businesses who use our services.
Speaking with one of our physiotherapists or arranging an appointment
To speak with one of our physiotherapists or to arrange an appointment, please call us on 01908 299272 or email: info@miltonkeynesphysio.co.uk